Low quiescent current LDOs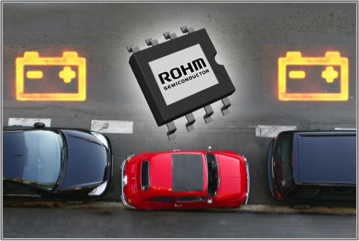 ROHM has developed the BD7xxLx series of high-voltage (50V) LDO regulators for automotive applications featuring the industry's lowest dark current (6µA) – 80% lower than conventional LDO regulators – utilizing a proprietary circuit design, reducing power consumption significantly.
Together with the ultra-low IQ series ROHM is also offering BD4xxMx series, which is not so focused on the current consumption but is offering pin compatible offerings against competitor devices from Infineon, On-Semi and ST Microelectronics.
In later stage there is also the plan to introduce Linear Regulators with integrated Reset and optional WDT.
The main features of this series are:
Ultra-low or low quiescent current
Compact or standard packages (HTSOP, SOT223, TO252 or TO263)
Output current capability: 200mA or 500mA
High output voltage accuracy: ±2%
Low saturation voltage by using PMOS output transistor
Integrated overcurrent protection to protect the IC from damage caused by output short-circuiting
Integrated thermal shutdown to protect the IC from overheating at overload conditions
Low ESR ceramic capacitor can be used as output capacitor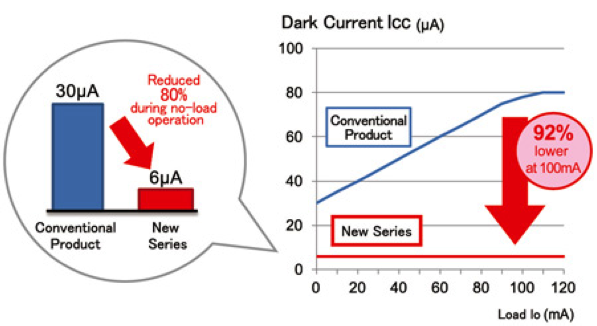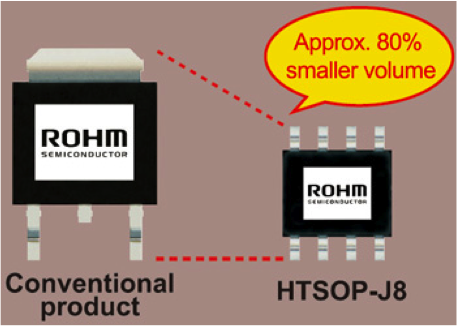 Line-up
Part Number
VIN
VOUT
IOUT
Circuit Current
Package
Status
BD7xxL2 Series
4.37-45V
max. 50V
3.3 & 5.0V
±2%
200mA
6µA
HTSOP
available
SOT223
coming soon
TO252
available
TO263
coming soon
BD4xxM2 Series
4.37-45V
max. 50V
3.3 & 5.0V
Adj.:2.8-12V
±2%
200mA
40µA
HTSOP
coming soon
SOT223
coming soon
BD7xxL5 Series
4.37-45V
max. 50V
3.3 & 5.0V
±2%
500mA
6µA
TO252
available
TO263
coming soon
BD4xxM5 Series
4.37-45V
max. 50V
3.3 & 5.0V
Adj.: 2.8-12V
±2%
500mA
40µA
TO252
coming soon
TO263
coming soon
BD4275
5.6-45V
Fixed: 5.0V
±2%
500mA
60µA
TO252
coming soon
TO263
coming soon
More info about ROHM's LDO line-up: http://www.rohm.com/web/global/search/parametric/-/search/Linear%20Regulators