Thin ultra-small chip LEDs PICOLED™ SML-P1 Series (15-Color Lineup)

Product Overview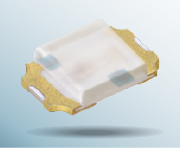 ROHM is expanding its industry-leading PICOLED™ lineup of thin, ultra-compact LEDs optimized for portable devices such as smartphones and wearable tech. 7 new colors have been added to the series, increasing the number of models from 8 to 15, providing greater applicability.
Feature 1:Expanded 15-color lineup
※1:Reference value ※2:10% measurement tolerance
Feature 2: Industry-leading 0.2mm thickness achieved using original production technology
Reduced chip size and thickness
1.Proprietary device technology
- Chip size minimized while maintaining brightness
- Successfully implemented further epitaxial growth in low-profile wafers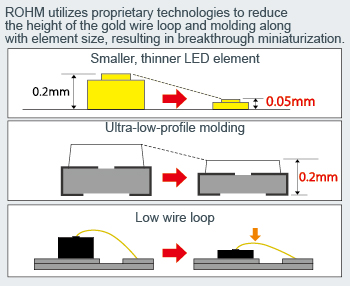 2.Class-leading small package size
- Package miniaturization technology made it possible to fit both die and wire bonding into a 0.6×0.6mm area. Square emission characteristics ideal for dot matrix displays.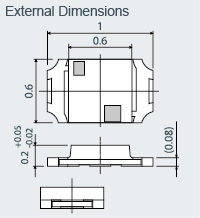 Feature 3:High reliability package prevents solder intrusion
Solder intrusion countermeasures are implemented, taking into consideration conditions during reflow,
to achieve superior reliabilty in a compact form factor.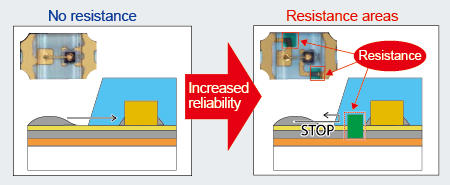 Resist is added before the plating process and solder penetration into the resin is prevented by blocking the wettable gold pattern
Applications

Smartphones
Tablets (personal computing)
Smart glass (display-equipped eyeglasses)
Smart watches
Health & fitness devices
Various indicators and meters
Supports high-density mounting in NUI-equipped (Natural User Interface) wearable devices
Smart Watches
Smartphones
Tablet PCs
Related Information
■ New Product Bulletin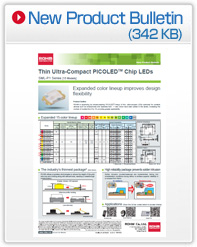 Thin Ultra-Compact PICOLED™ Chip LEDs

(342KB)
ROHM leverages the latest proprietary technologies to develop products and solutions optimized to user and market needs.