Video Interface
The Video interface LSI converts Analog / LVDS / MIPI signal to SoC input/output format.
It enables to easily connect between SoC and other blocks.
Unterstützende Informationen
Video interface
LVTTL / LVDS / MIPI
Applications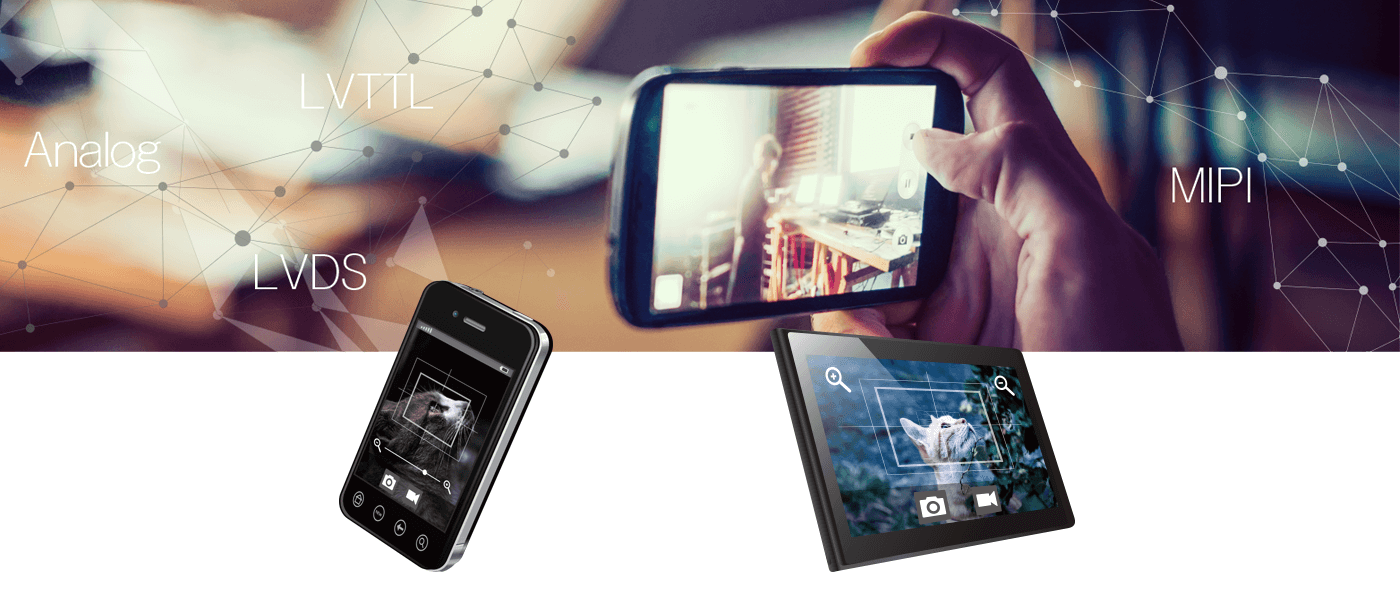 The Video interface LSI can convert video signals between camera and display in mobile phones or in mobile video equipment.