Automotive MCU 32bit
The ML63Q8000 series is equipped with a Hardware Linkage Controller (HLC) unique to LAPIS Technology, which enables peripheral linkage operation without software processing. It is capable of detecting errors faster than software processing and high-precision sensing, and is capable of driving external components without software processing.
This contributes to realizing high-precision control and sensing while keeping the cost-increase of the edge-side MCU for ECU.
It also supports high-speed communication protocol CAN-FD and can support ASIL-B of functional safety according to ISO26262.
Unterstützende Informationen
Built-In HLC*1enables coordinated operation of peripherals without software control
Built-in CAN-FD and support ASIL-B for ISO26262
ML63Q8000 series
*1:HLC: Short for Hardware Linkage Controller, HLC is a function that enables interoperation between peripherals without using LAPIS Technology's proprietary CPU.
Overview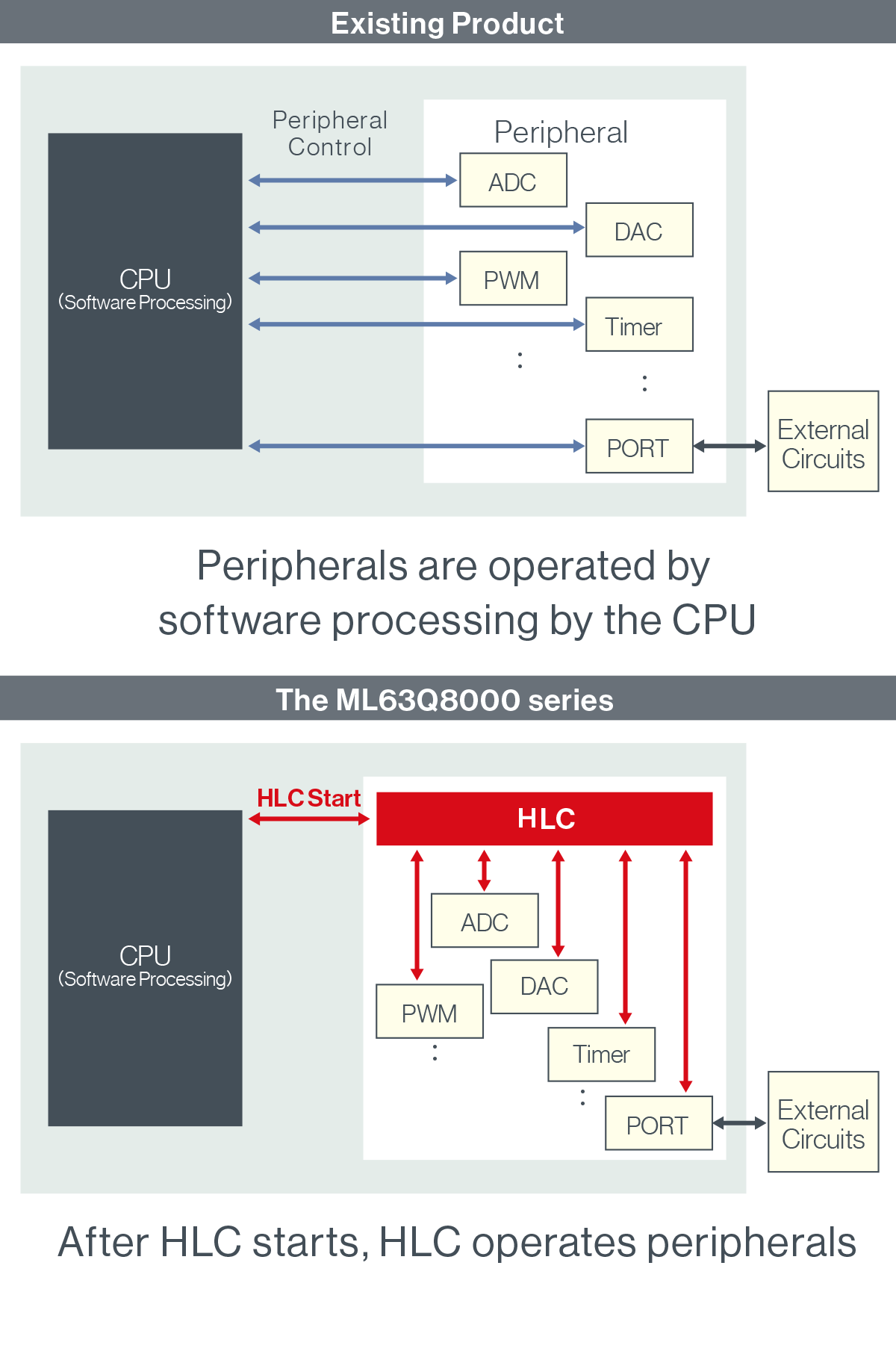 HLC (Hardware Linkage Controller) unique to LAPIS Technology can perform linkage operations between peripherals such as A/D converters and PWM without software processing by the CPU.
Generally, when a peripheral with a built-in MCU is operated, software processing by the CPU is required for the peripheral to be operated.
On the other hand, when HLC is used, the target peripheral is set to HLC before starting the operation, and instructions are given to HLC to start the operation.
This causes HLC to operate the peripheral according to the configuration. During operation, no software processing is required for the peripherals configured in HLC.
Product Features
Feature 1

Reduced CPU load by enabling peripheral linkage operation high-precision sensing with low power consumption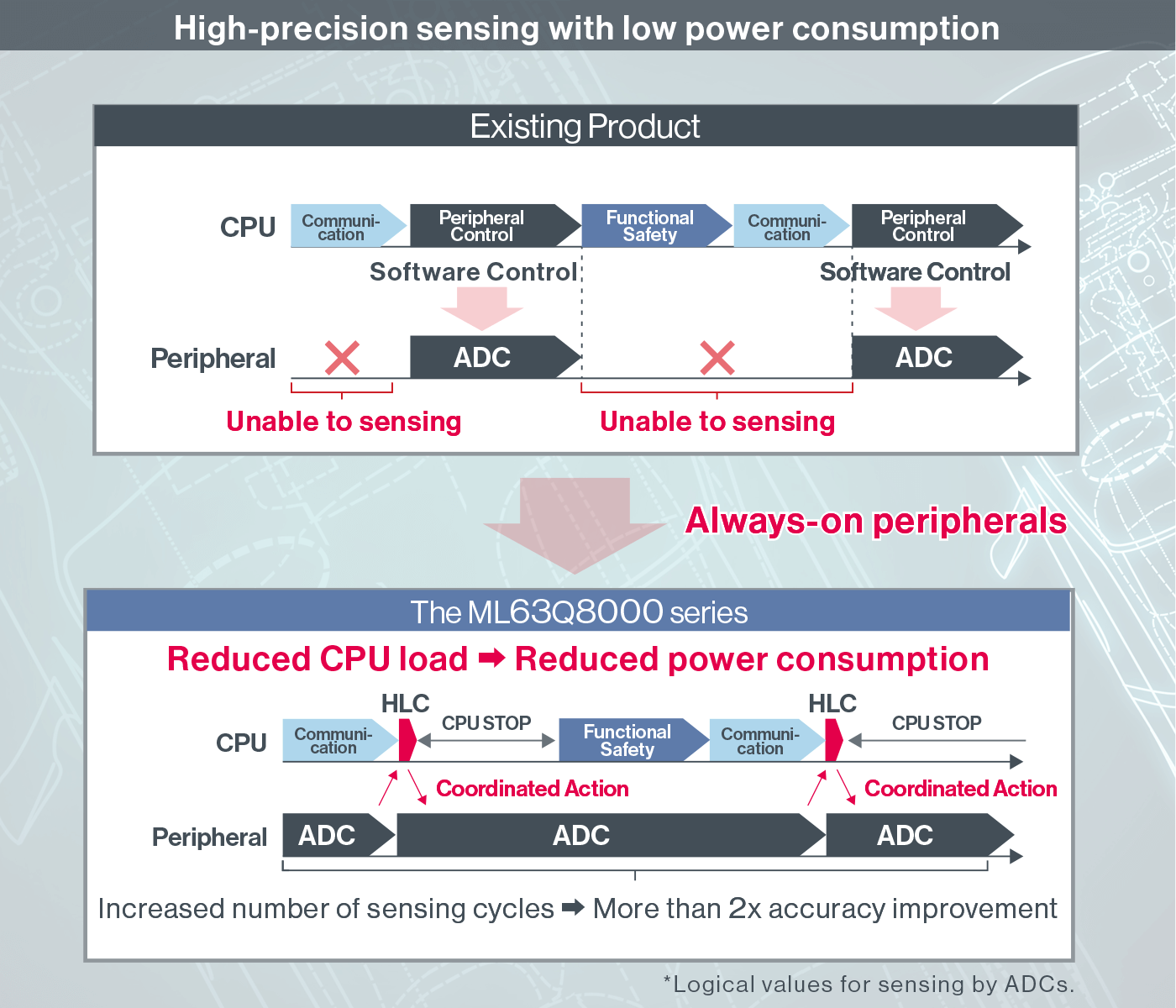 HLC can operate peripherals without a CPU so that the burden on the CPU can be reduced and power dissipation can also be reduced.
Since the peripheral can be always operated even if the CPU is stopped, the number of senses is increased to enable high-precision measuring.
Feature 2

Reduced software development load
The product names, service names, company names or logo marks of Rohm Co., Ltd., its affiliates or other companies on this website are trademarks or registered trademarks of their respective owners and/or licensors.