General-purpose MCUs (16bit)
The ML62Q1000 series and ML62Q2000 series are MCUs featuring "safety".
These MCUs can comply with 13 safety features of the home appliance safety standards (IEC60730).
This number of correspondences is class-leading*.
These MCUs are ideal for home appliances and industrial equipment because they can be protected from unforeseen incidents that occur in MCU inside.

The ML62Q1000 series has a wide lineup of ROM capacities and package sizes that take into account common designs and scalability for system optimization.
Therefore, even if the number of terminals and ROM capacity needs to be changed, the software assets can be reused, making it ideal as a "platform" for model development.

The ML62Q2000 series is class-leading* power consumption and equipped with a high-speed 12-bit successive approximation A/D converter that contributes to improving accuracy in sensor measurement. And hardware-based speech playback functions can reduce the CPU load when playing guidance and sound effects.

* : LAPIS Technology study
Unterstützende Informationen
General-purpose 16bit MCUs ML62Q2000 series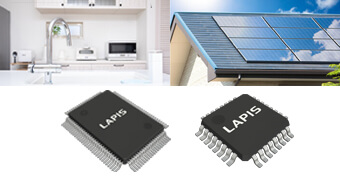 General-purpose 16-bit microcontroller with low current consumption, 12-bit successive approximation type A/D converter, speech playback function, and LCD driver.
Ideal for battery packs, various battery monitoring applications, industrial equipment and measuring instruments that require high-precision analog measurement, and home appliances such as water heaters and rice cookers.
Lineup
General-purpose 16bit MCUs ML62Q1000 series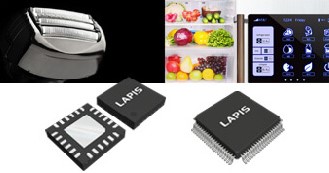 In addition to noise resistance, the newly enhanced safety function makes it suitable for a wide range of applications such as home appliances and industrial equipment. Especially regarding the safety function, it is most suitable for white goods and small household appliances around the kitchen by self-diagnosis function of the microcontroller itself as well as failure diagnosis of peripheral parts.
Lineup