ML630Q400 (Arm® Cortex®-M0+)
Ideal for data loggers that acquire and manage environmental information such as temperature, humidity, and impact during cargo transportation.
Unterstützende Informationen
Ideal for USB Data Loggers


ML630Q400
Arm and Cortex are registered trademarks of Arm Limited (or its subsidiaries) in the EU and other countries.
Overview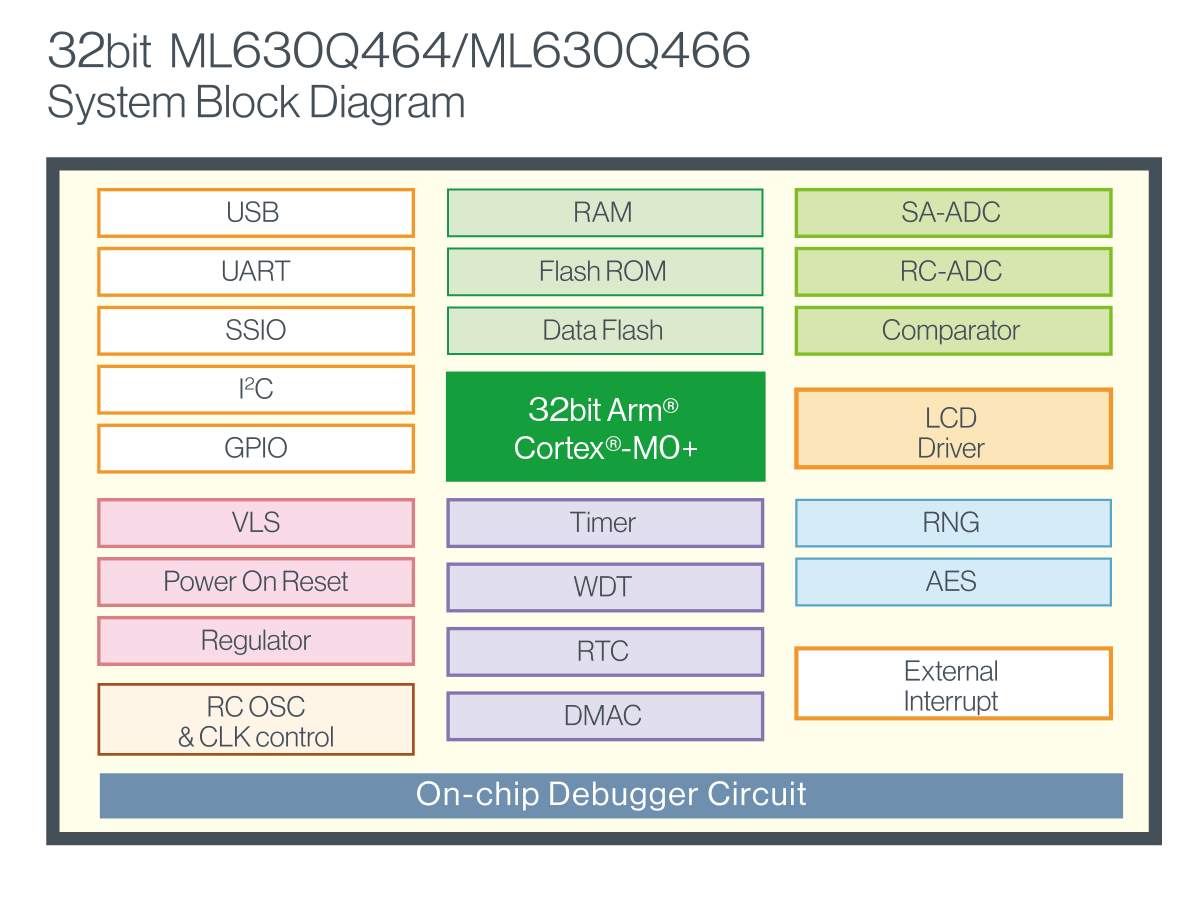 ML630Q464/ML630Q466 is a high-performance low power 32-bit microcontroller.
Equipped with a 32-bit CPU core Cortex-M0+, it implements a 128KB flash memory, 16KB RAM,rich peripheral circuits,such as USB Full speed device, synchronous serial port, UART,I2C bus interface, supply voltage level detect circuit, RC oscillation type A/D converter,successive approximation type A/D converter,and LCD driver.In addition,it has a data Flash memory area writable by software and a function to rewrite the program area from software.
Features
Features 1

Low Power Consumption
Achieves a low current consumption of 0.8 µA at Halt Mode and 250 µA/MHz during normal operation, making it ideal for battery power applications
---
Features 2

Multiple Peripherals
Supports a variety of communication methods,including USB2.0 Full Speed, I2C, UART, and SSIO. 2 types of AD converters are built in (RC and SA), along with an LCD driver, making them ideal for data loggers. Also integrates AES and a random number generator necessary for security applications.
---
Features 3

High Noise Immunity
Clears ±30kV* during IEC 61000-4-2 electrostatic noise testing, ensuring high noise tolerance.


*Measured by indirect discharge using LAPIS Technology's reference board
Applications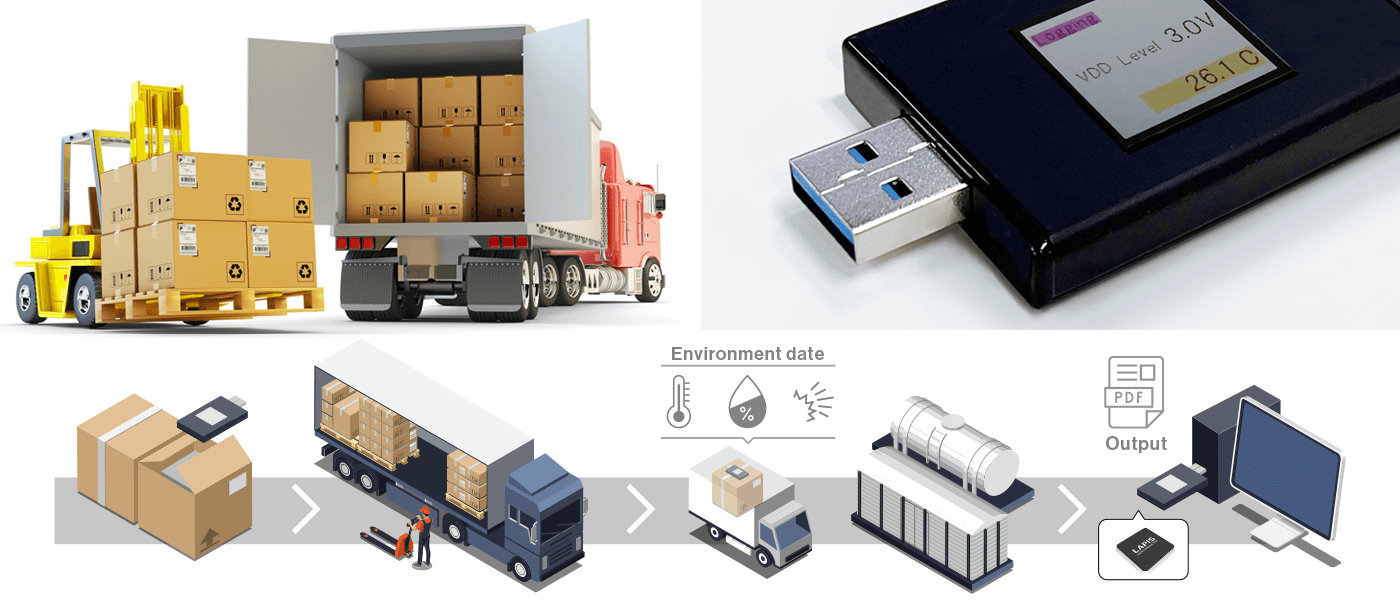 The high-performance 32-bit microcontroller ML630Q400 equipped with ARM Cortex-M0 + has low power consumption and is equipped with a USB function, making it ideal for USB data loggers and the like.