Video decoder, 8051MCU Included
Unterstützende Informationen
Display Controllers for Small- to Medium-sized TFT LCDs
【Video Decoder , Scaler

Included

】【Image Adjustment Functions

Included

】【Video Decoder , 8051MCU

Included

】
Overview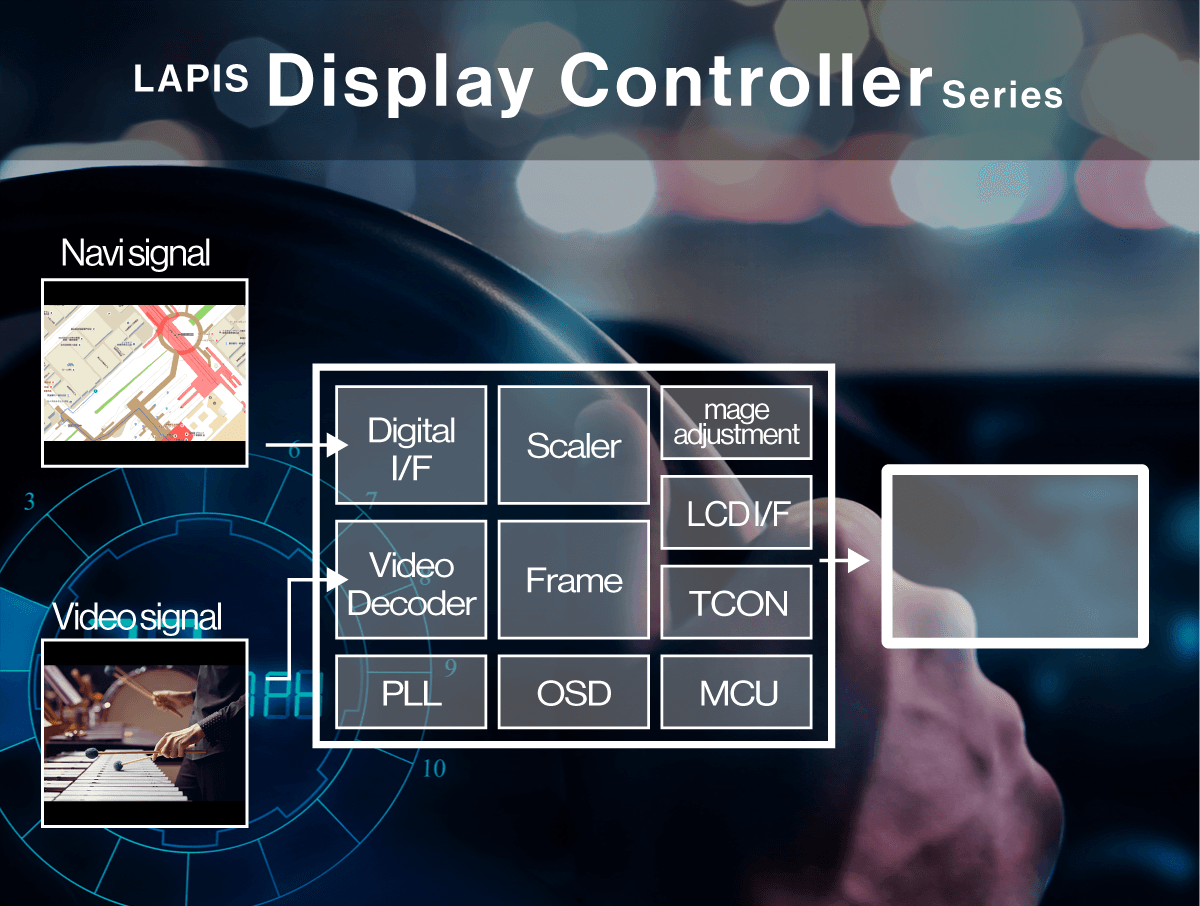 These display controller LSIs are designed for small- to medium-sized LCDs.
They support both analog and digital input, scale images to match display size, adjust video for optimum viewing. In addition, a timing controller is built in for direct connection with a variety of LCDs.
Display Controller Additional features include on-screen display, built-in frame memory, and more.
Product Features
Feature 1

Video LSIs for Automotive Systems,Top market share in Japan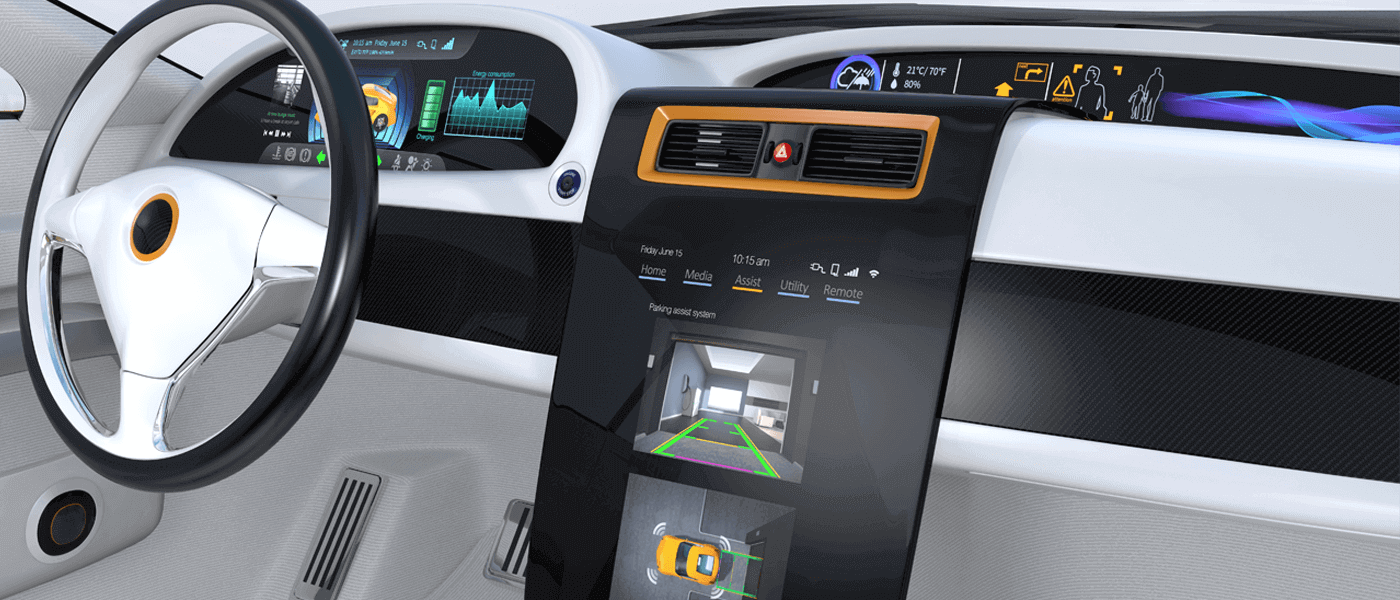 LCD monitors are now used for car audio and rearview mirror as well as car navigation system. For these applications LAPIS Technology continues to work on LSI development mainly for video decoder, video encoder and display controller, in order to meet customer needs.
Making use of experience in providing video LSIs to a number of major domestic (Japan) car accessory makers for a long time, LAPIS Technology has accumulated the technology for achieving high video quality while driving or in a hostile environment such as wide temperature variation.
---
Feature 2

Supports quick start-up of camera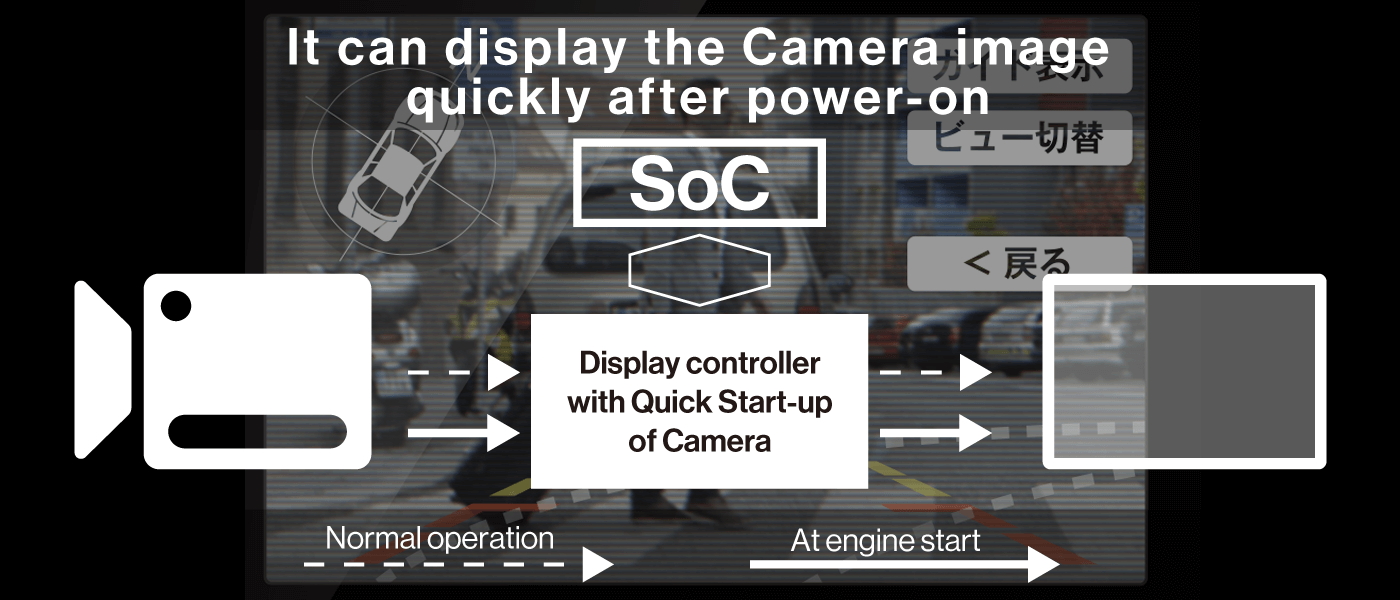 A stable camera image is output by LAPIS Technology's original solution. All camera video signals are processed by hard logic, so there is no soft freeze.
If your SoC freezes, you can detect fault conditions and display guidelines and messages.
In addition, support for immediate display of the back camera when the engine is started supports the North American KT Safety Act.
---
Feature 3

Support multi video input sources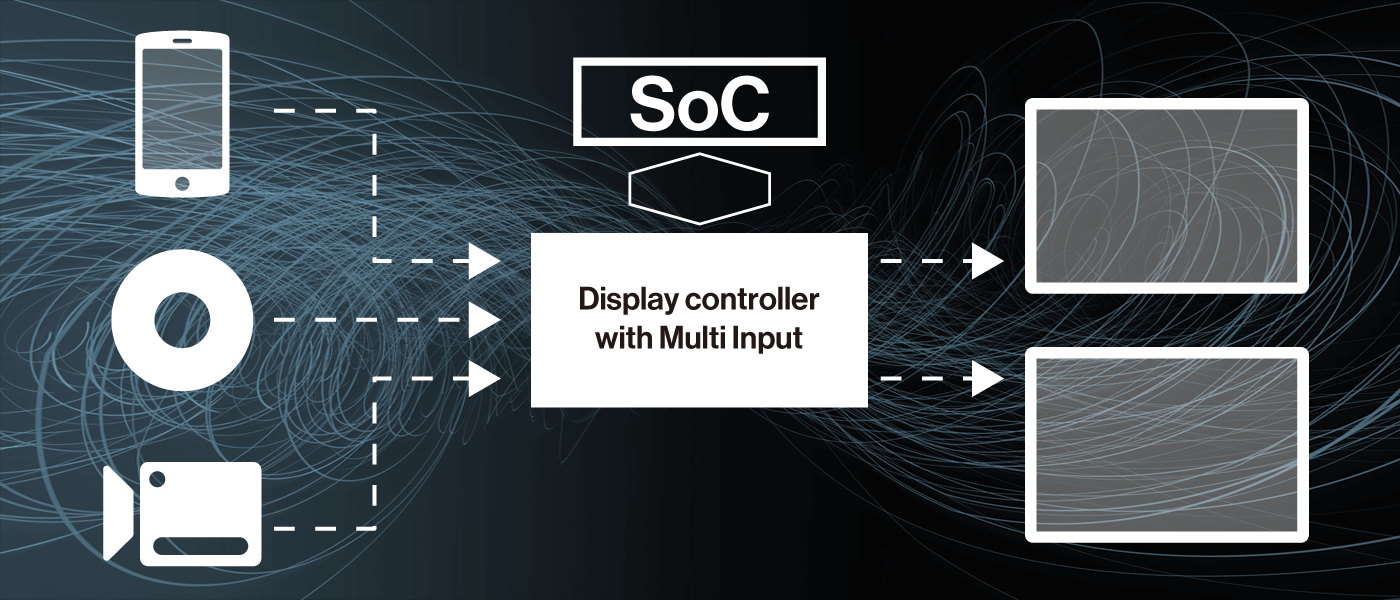 It is possible to input various video signals and output various digital video signals. The video selector, video decoder, and display controller functions can be realized on a single chip, and the number of parts and mounting area can be significantly reduced.
---
Feature 4

Supports image synthesis and aspect ratio conversion with built-in frame memory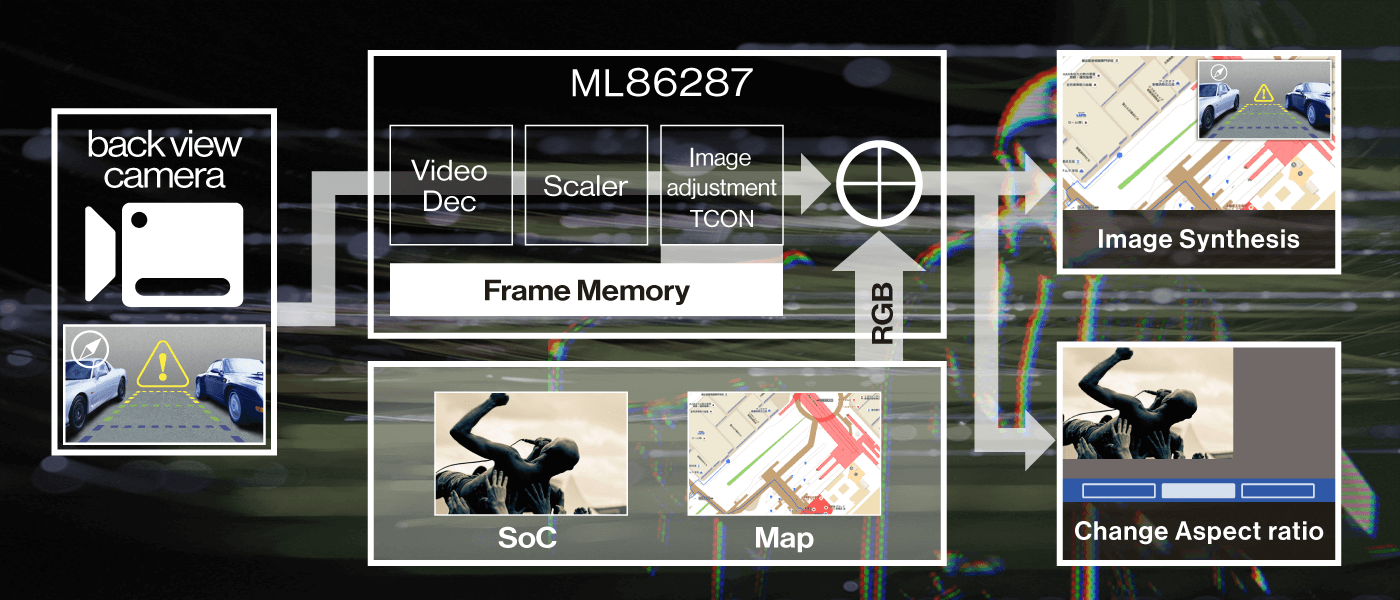 With built-in frame memory, image synthesis, aspect ratio conversion, and frame rate conversion are possible. Since there is no need to connect memory to the outside, the number of chips and mounting area can be reduced, which also contributes to shortening the design man-hours.
---
Feature 5

Built-in various functions
Applications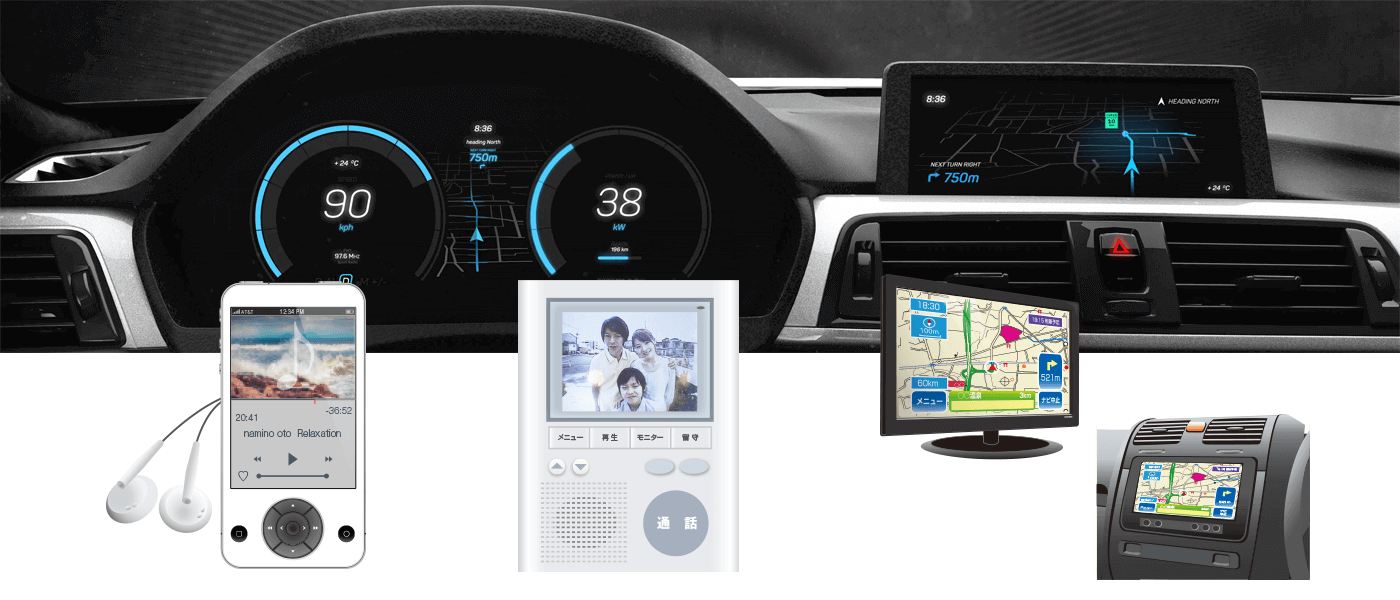 LAPIS Technology display controllers are used in Portable Audio, Portable Game Gear for Consumer, Video Intercom for Security, and Car Navigation, Audio with Display for Automotive applications.